"We do not have government by the majority. We have government by the majority who participate."
- Thomas Jefferson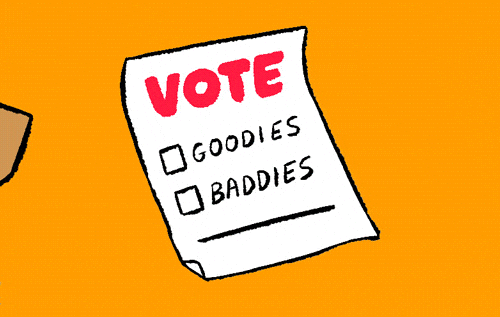 Voting is the main avenue for US citizens to take control of the government! Once a person is elected, they are held by their constituents to the promising they have made. Gerrymandering, voter suppression, voter misinformation, and other issues facing voters can make it hard or impossible to see your voice reflected by the government. Many people who are eligible to vote in the US do not take part. While some may be misinformed as to their eligibility, others know they can vote but choose not to. Although the US constitution is not perfect and voting rights had to be earned over time for non-land owners, people of color, indigenous people, and women, if more people vote in elections, and on local issues, the country we live in may be represent its citizens.
More on How to Vote
Do you think voting is important?
Are you eligible to vote?
Do you know different ways to cast a ballot?
Do people in your life vote?
Do you believe voting makes a difference?
How do you think citizens can best affect change in the government?
Share your thoughts and any resource that you have found helpful.
-Speak Up and Be Kind!